Pleasant Experience
Buying a property and finding a suitable home loan is a daunting task. It may cause stress and anxiety for many people, especially for those doing it the first time.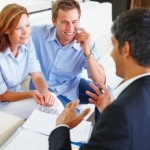 At Nationwide Mortgage, all our staff members are fully trained not only in dealing with home loan settlement procedures, but also in understanding the frustrations our customers may have during the process.
Contact us now, and you will experience the difference!
Congratulations!

Our True Saver Home Loan has been again rated as Number One, as the best home loan product, by the industry experts on a national TV a current affairs programme.

The True Saver Home Loan is not only the lowest home loan interest rate product with full features, but we also provide a friendly personal service.

Nationwide Awards